The DVDs
After more than twenty years of recording for the major labels, I decided to create my own. The venture was launched in January 2001, at the dawn of the 21st century; hence my choice of PIANO 21 as an appropriate title. This is the vehicle for my own recordings, some of them of live performances. They comprise both new recordings and tracks from private and radiophonic archives from various countries as well as re-issues. PIANO 21 gives expression to my twofold passion to share not only music from the major repertoire – naturally – but also the discovery of rare and less well known works.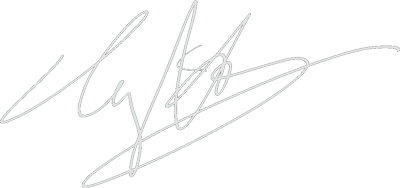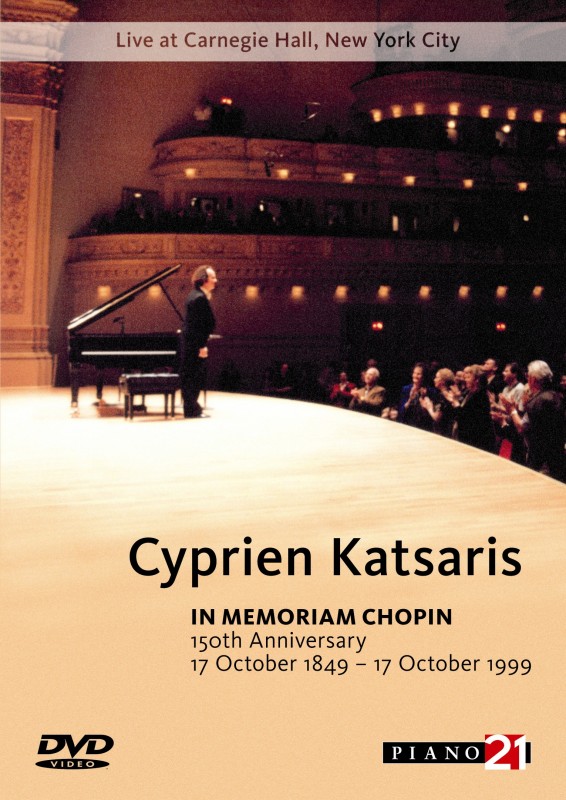 Live at Carnegie Hall, New York City

In Memoriam Chopin
This DVD conjures up visions of Chopin himself in the fabulous surroundings of the main auditorium of Carnegie Hall in New York, with this memorable recital – also available on double CD – given by Cyprien Katsaris on 17 October 1999 on the occasion of the 150th anniversary of the composer's death. Katsaris' talent radiates in this selection of some of the most beautiful works of the Polish composer: Fantasy, Barcarolle, Sonata no. 3, Lullaby and various nocturnes, waltzes, preludes and polonaises, as well as the two funeral marches. The New York audience was manifestly electrified, giving a standing ovation, repeatedly calling the pianist back for several minutes and finally wresting from him three encores.
P21 012-N
---
Live at Festival International d'Echternach (Luxembourg)

A film by Claude Chabrol
This DVD presents the breathtaking recital given by Cyprien Katsaris, aged 28, on 7 July 1979 at the Echternach International Festival in Luxembourg. Katsaris was Artistic Director of the Festival from 1977 to 2007. Filmed by the eminent French director Claude Chabrol, Cyprien beguiled his audience with an eclectic programme bringing together works as diverse as Schumann's Scenes from Childhood, Schubert's Ave Maria arranged by Liszt, the Funeral Prelude and March of Liszt himself and Messiaen's Regard de l'Église d'Amour.
P21 011-N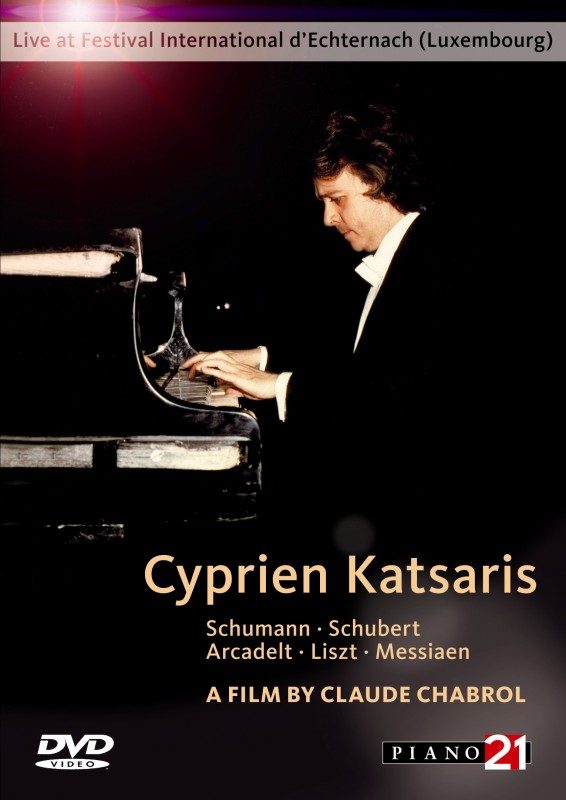 ---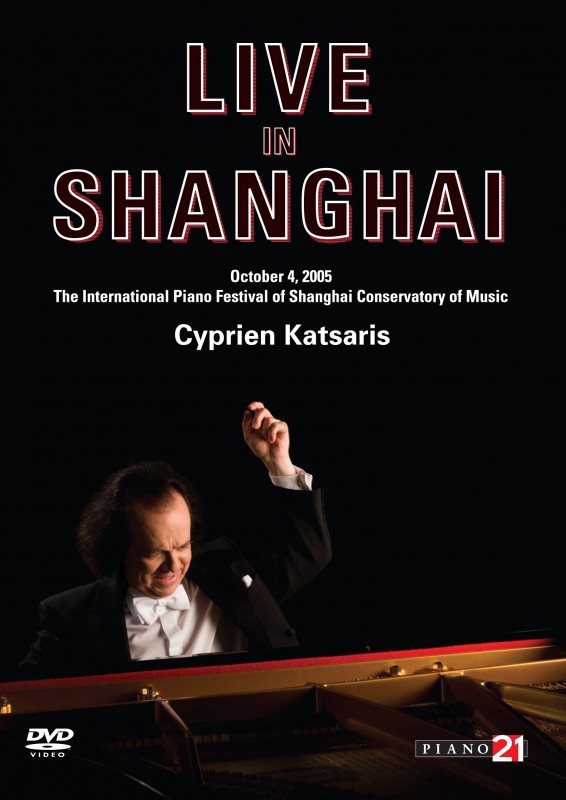 Live at the International Piano Festival of Shanghai Conservatory of Music

Shanghai, 2005
This DVD of the recital that Cyprien Katsaris gave at the International Piano Festival of Shanghai Conservatory of Music on 4 October 2005 features the first video recordings in the world of the 3 following transcriptions: Katsaris' own version of Bach's Toccata and Fugue for Organ, BWV 565, Schubert's Ballet Music "Rosamunde, Princess of Cyprus" arranged by Ernst Pauer and the Overture "The Queen of Cyprus" of Jacques-François Fromental Halévy arranged by… Richard Wagner (!), who was an admirer of Halévy. In addition to a number of lesser-known works of Liszt, there is also a Chinese piece which Katsaris learned at the very last moment, an hour before the concert started, especially for the Shanghai audience.
P21 034-N
---
Live at the International Piano Festival of Shanghai Conservatory of Music

Shanghai, 2007
This DVD, an initiative of internationally renowned French-Cypriot pianist Cyprien Katsaris, UNESCO Artist for Peace, illustrates the universality of musical language. It records his recital of Latin-American music (from Peru, Paraguay, Brazil, Cuba, Argentina, Uruguay and Mexico) in Shanghai on 2 October 2007, an original programme he himself presented in French and English from the stage with Chinese interpretation. Inspired by the need for international reconciliation, especially between peoples in conflict, following his return to Paris, Cyprien audio-dubbed an additional ten languages: Hebrew/Arabic, Greek/Turkish, Spanish/Portuguese/Italian, Russian/German and Japanese: in sum, twelve languages spoken by Cyprien Katsaris, plus Chinese and Korean by two interpreters.
P21 035-N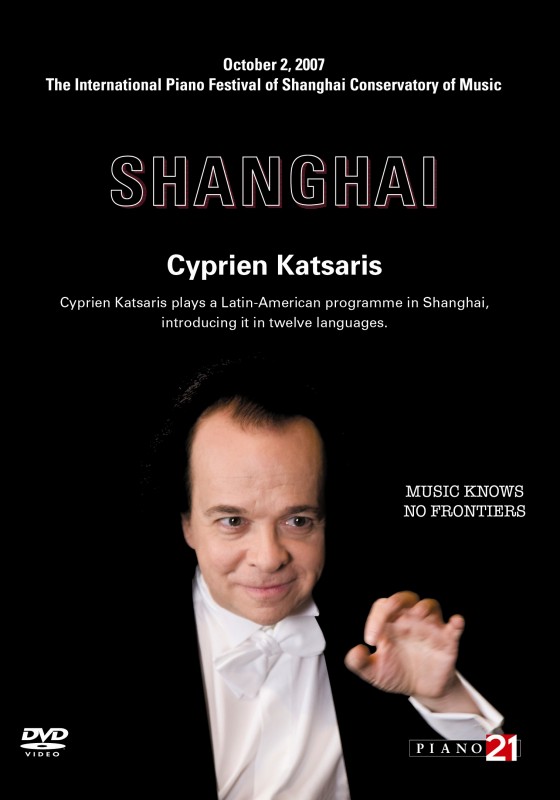 ---